Testimonials
Don't take our word for it – here's what our users say.
I absolutely love it. Gamifying putting is genius. I have found myself spending a lot of time using it and trying to beat my previous (and others) scores. As we all know getting someone to work on their putting in general is a task. This makes it easier.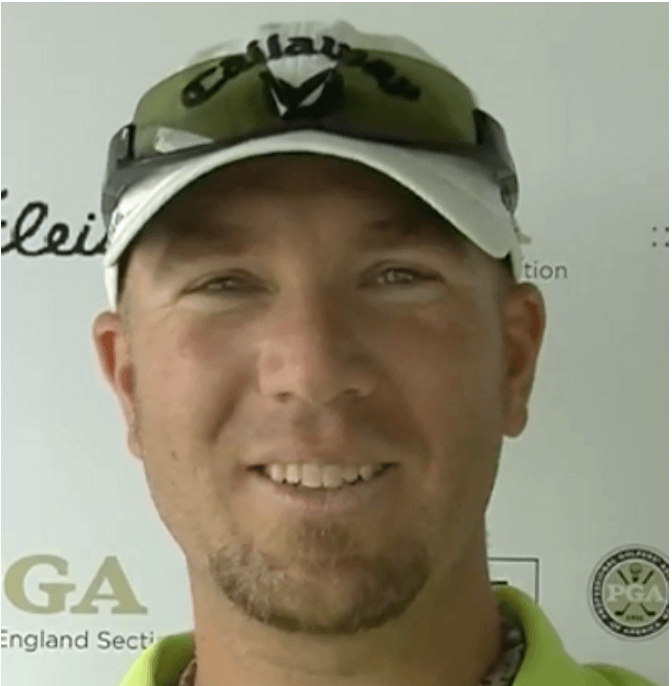 This is a better way to practice the 3 to 8 foot putts so critical to scoring well because 1) It's fun and challenging enough that I actually do 30 putts once or twice a day; and 2) It requires precision on both speed and line to score well, and gives instant feedback whether you're achieving that. Because it's fun enough I actually do it, I've hit thousands of putts now, each one with feedback: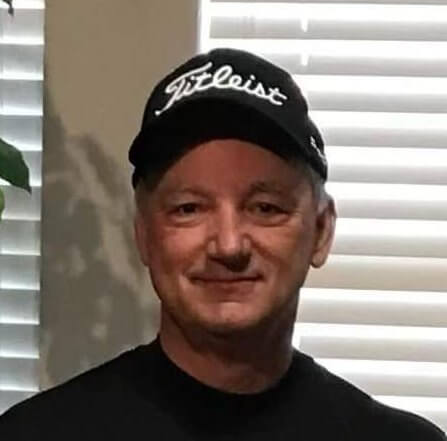 My group is tired of hearing about Chirrp, but I'm putting so much better than ever before, and better than them, that it's inevitable they'll get it. I'll sneak a Chirrp ball onto the green next time I'm putting for birdie!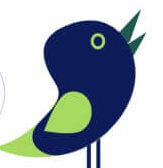 First home putting mat

t



hat

grades putts

in real time

.


Putts are graded on a scale from 0 to 100 based on the accuracy and speed of the putt and stored in the system to track users trends overtime.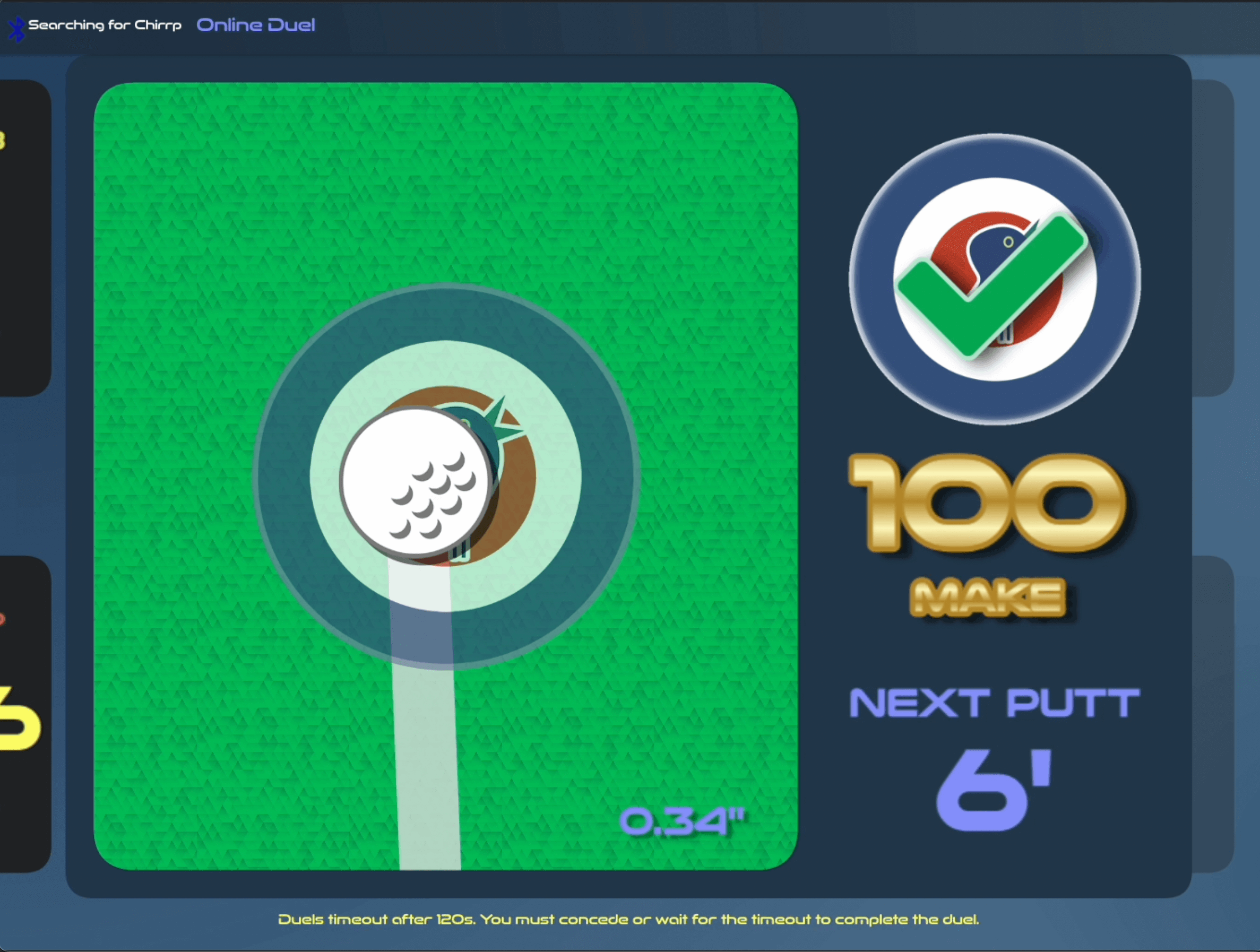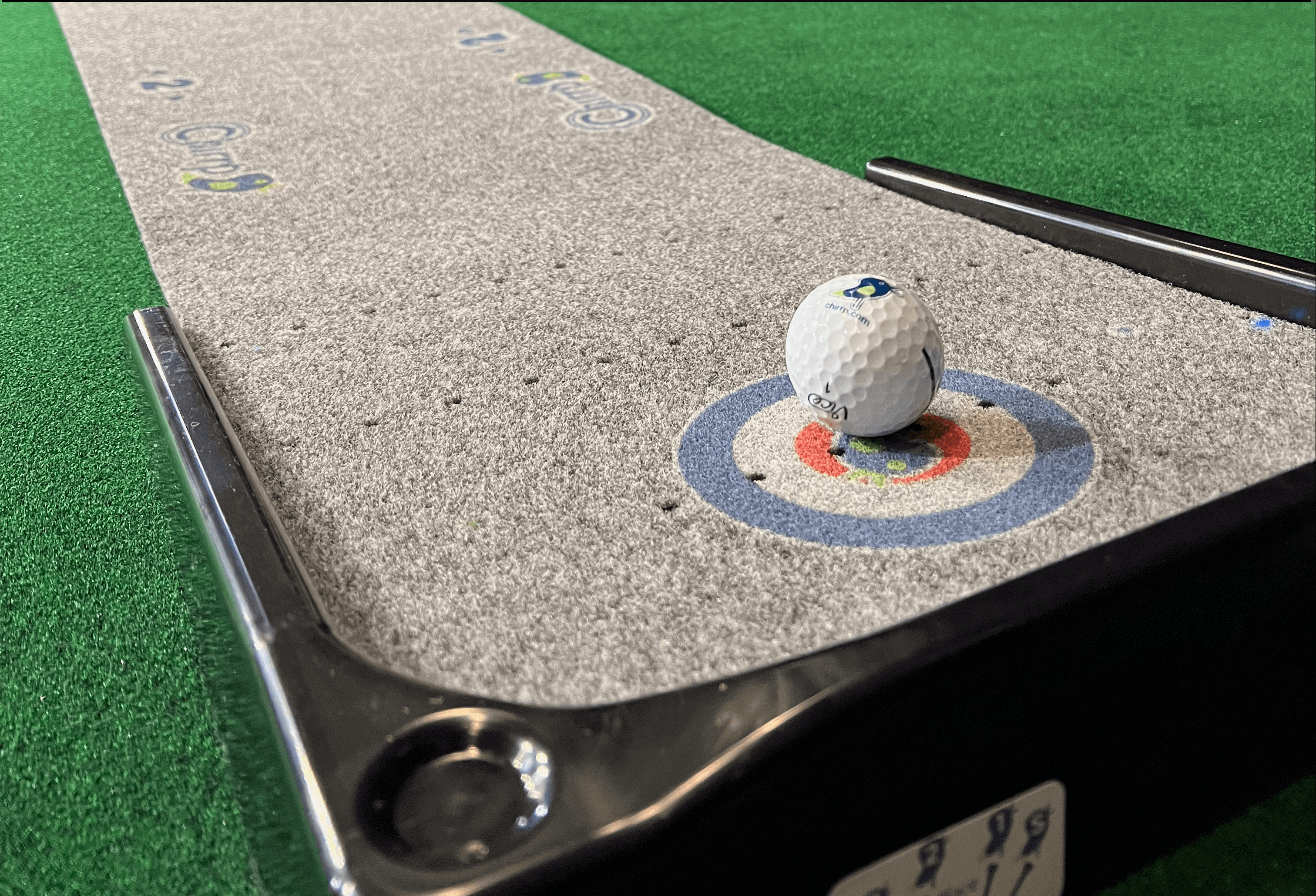 Play against your friends!
Games and Practice modes
The Chirrp App has many fun and useful game modes that put your skills to the test, and keep you playing so you do improve.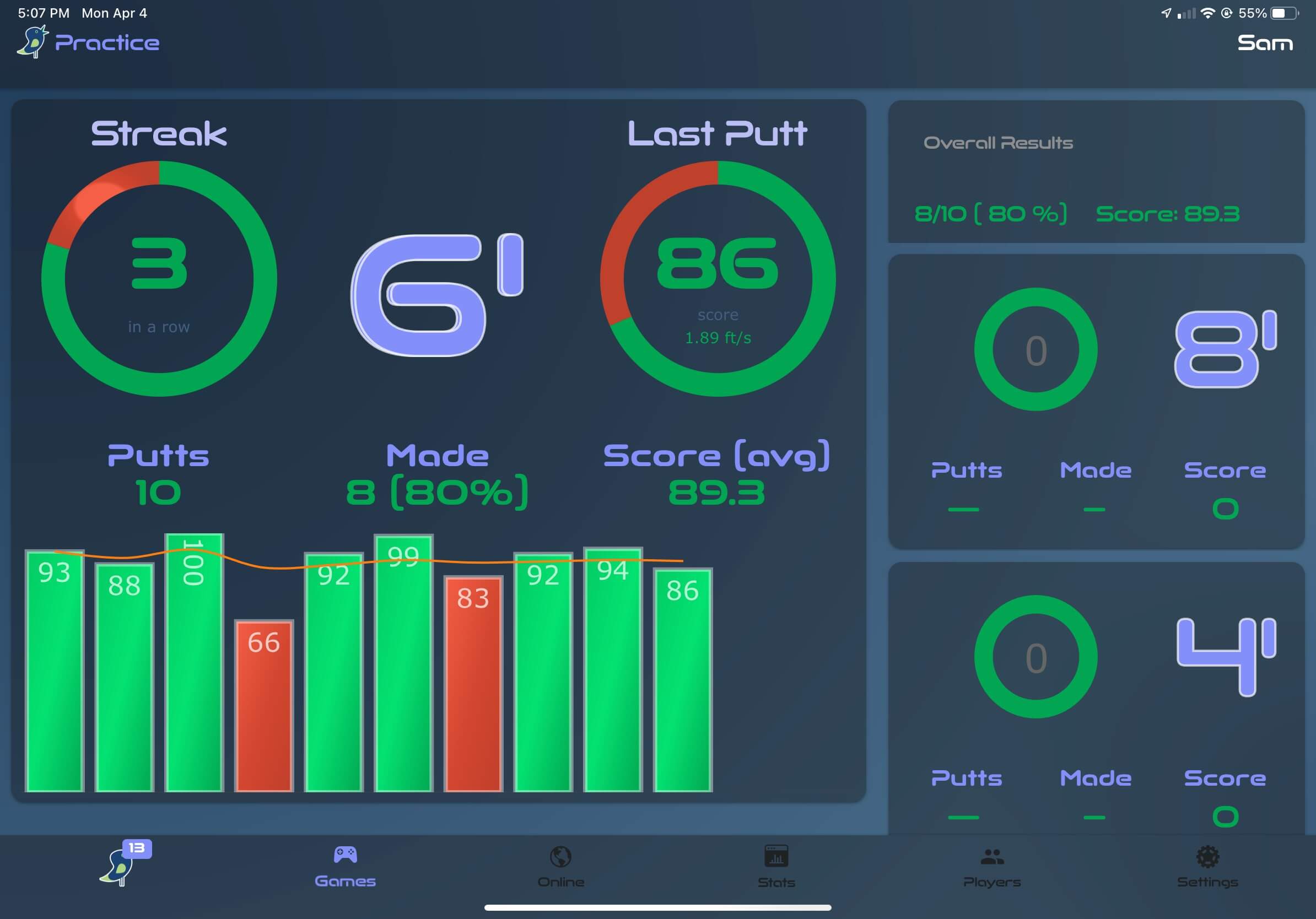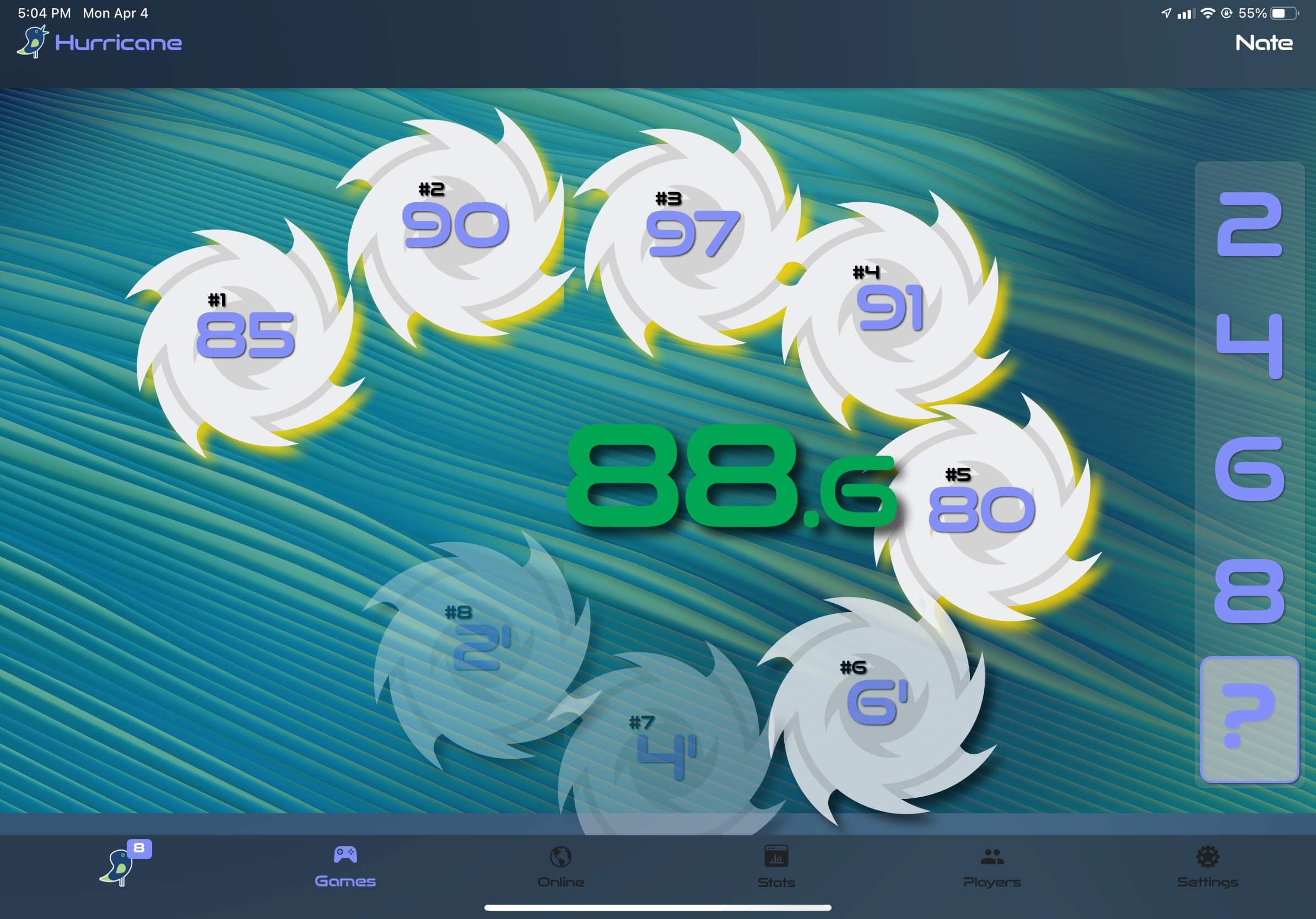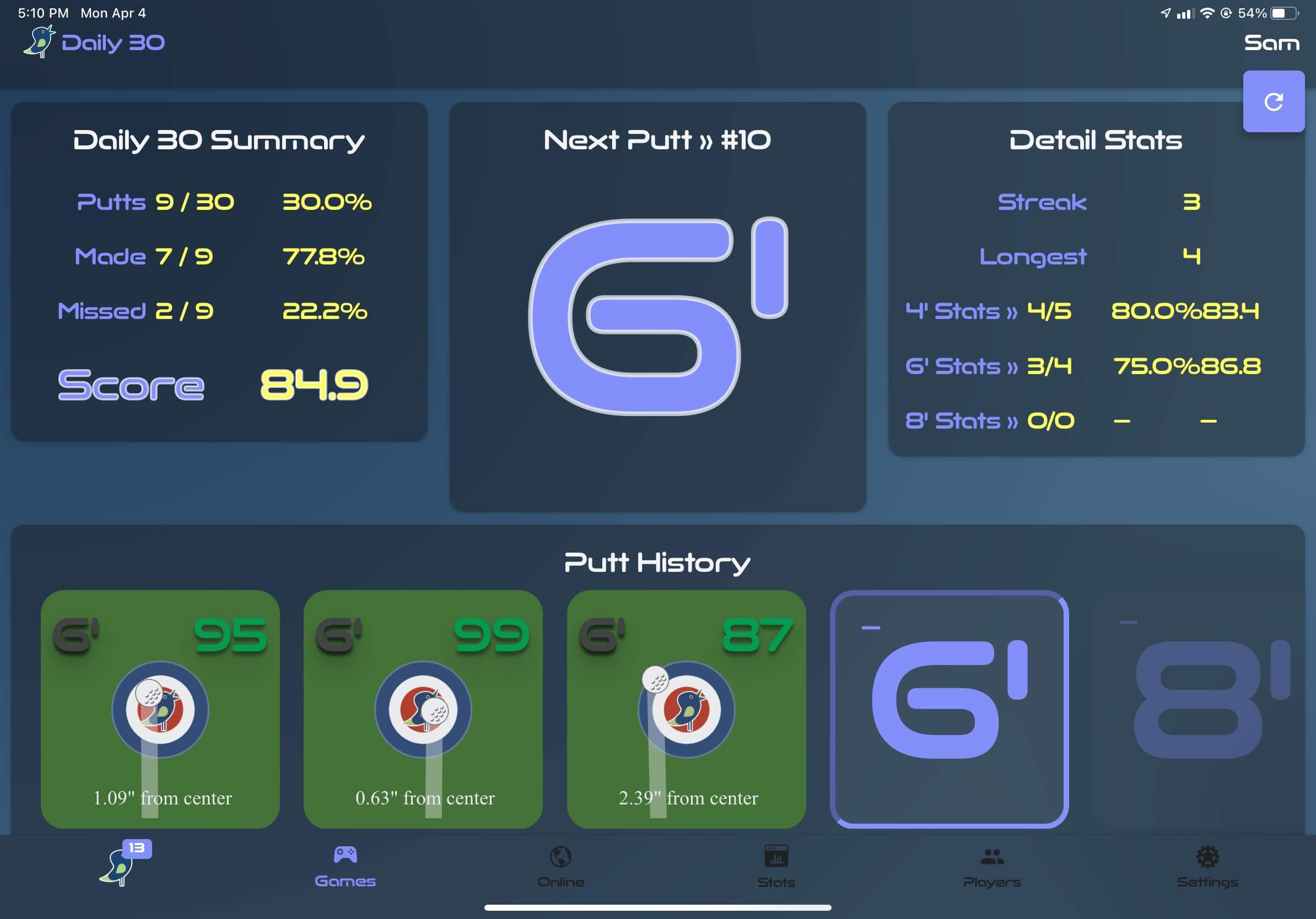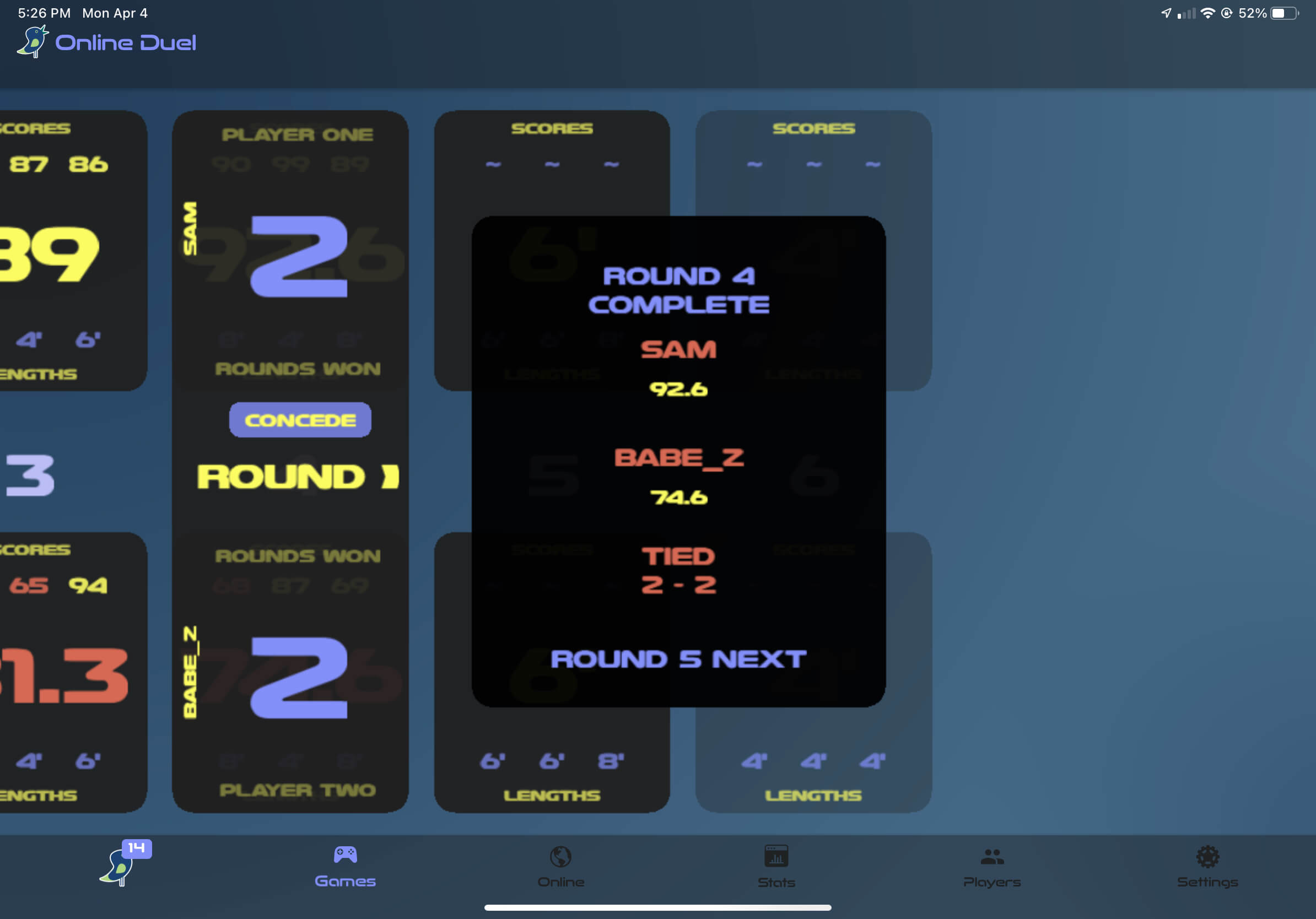 If you want to

hear the birdies Chirrp,

you've got to make the putts

The Chirrp Putting System gives you the knowledge to improve your putting game. You'll take your speed control to the next level and will be a sharpshooter on the greens.

Watch the attached video to learn the features of the Chirrp system.
Competiton is the best practice
Challenge players from your living room.
Take your putting challenge from the practice green to your living room. Play against a player in your living room or challenge a player in a far away land online. Playing a putting duel against another player in real time raises your game, gets the competitive juices flowing, and makes practice focused and fun.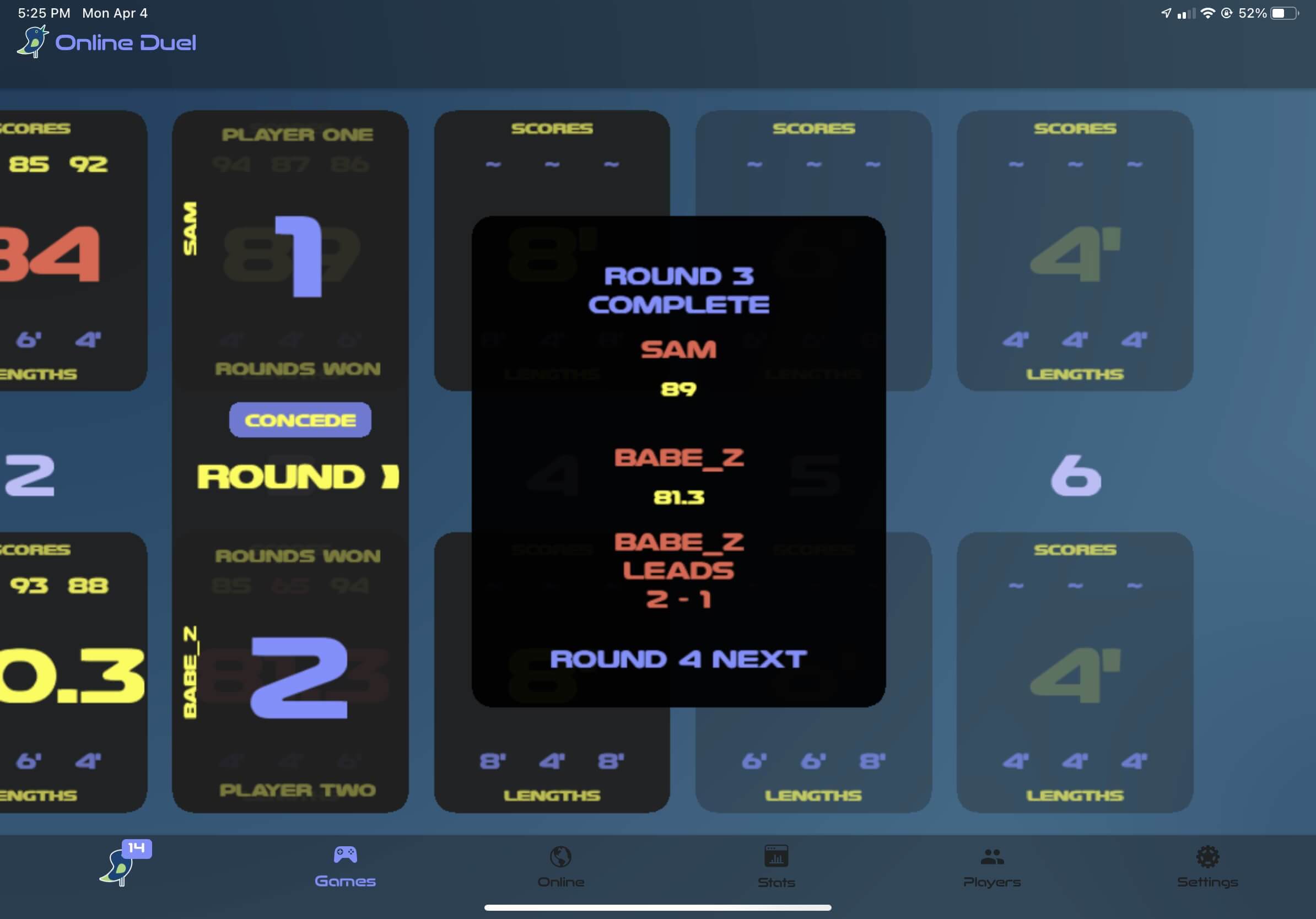 1. Download the App
Download the Chirrp Putting App for Android or iOS and the app will connect itself seamlessly to your putting mat via Bluetooth.
2. Plug in your Mat
The Chirrp Putting System putting mat contains a set of sensors to track the speed, direction, and result of your putt.
3. Putt. Learn. Get Better.
Every putt will be tracked and scored on your app. You'll learn your tendencies, know your skills, and can compete online for intense practice.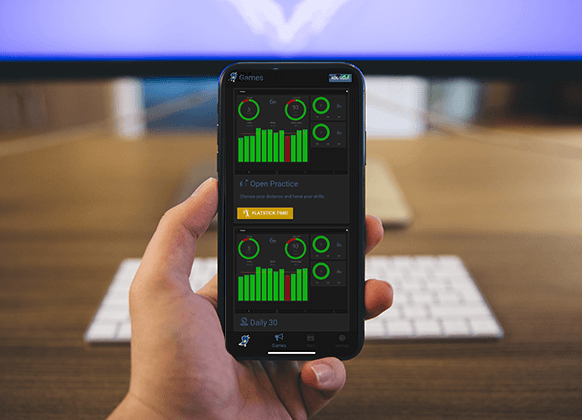 Stats, Graphs, Putts, Birdies
Putting Performance
Putting performance in the palm of your hand. When connected to your smartphone, the Chirrp Putting System tracks your every putt. Each putt is scored for speed accuracy and centering accuracy. You'll learn whether you tend to pull the ball or leave the face open. Each day, you'll improve your scores and master the art of putting.
Competition
Nothing benefits a player more than the pressure of competition. Compete online against other players and take your practice to the next level.
Practice Variety
Focus on different aspects of putting by choosing a drill specifically designed for your goal. Chirrp offers many practice modes.
Analysis
Putt quality ratings on every putt, tendency analysis, and success analysis give you the tools to make your putting game better. You'll know how good you are and where to improve.
In your home or office
When you can't get to the putting green, bring the green to you
You really can't putt when it's snowing or when you're on a conference call at work – unless you have the Chirrp Putting System. A conference call is now a practice session with scoring and trend analysis. Try to remember to pay attention to your colleagues – or don't. You'll putt better.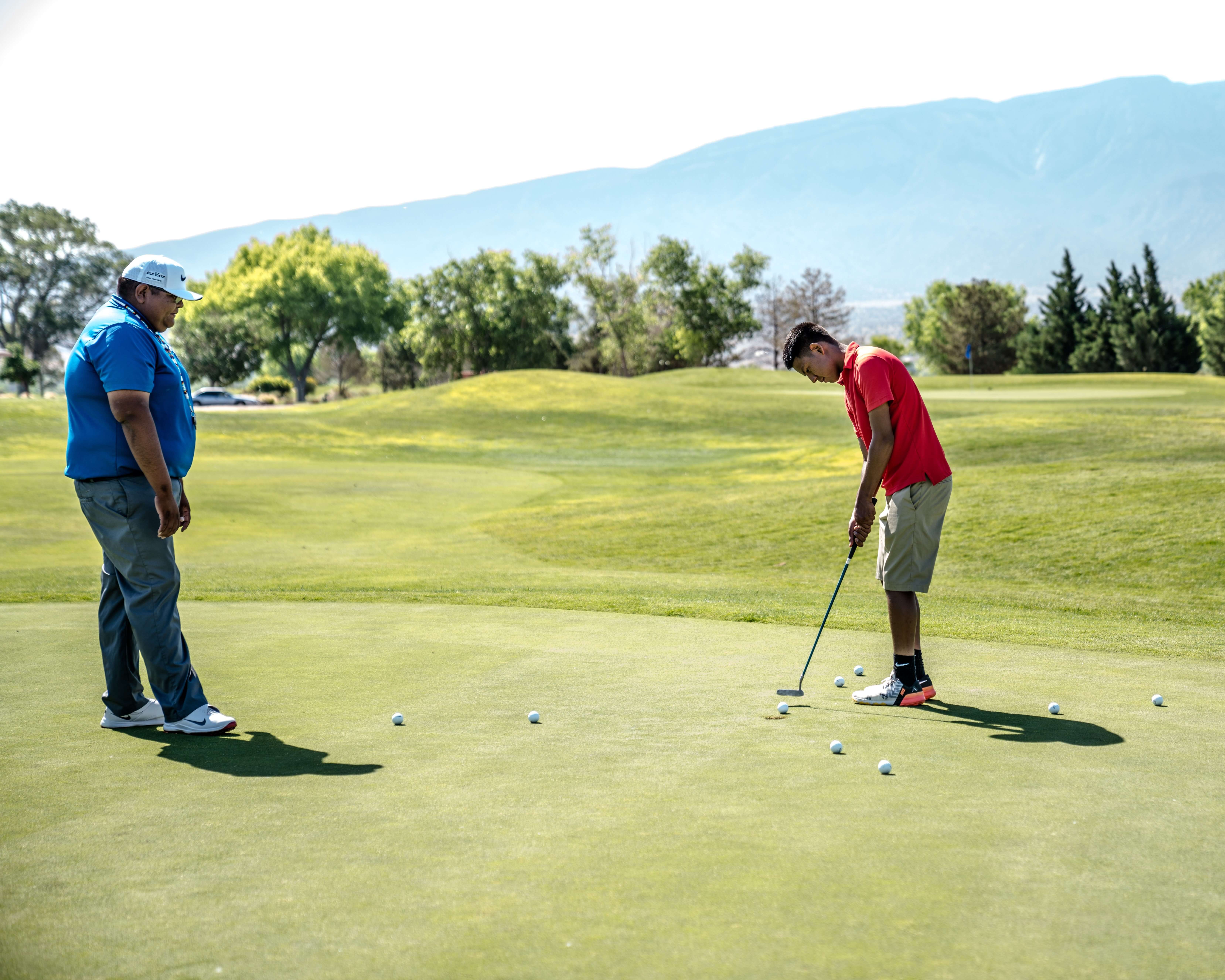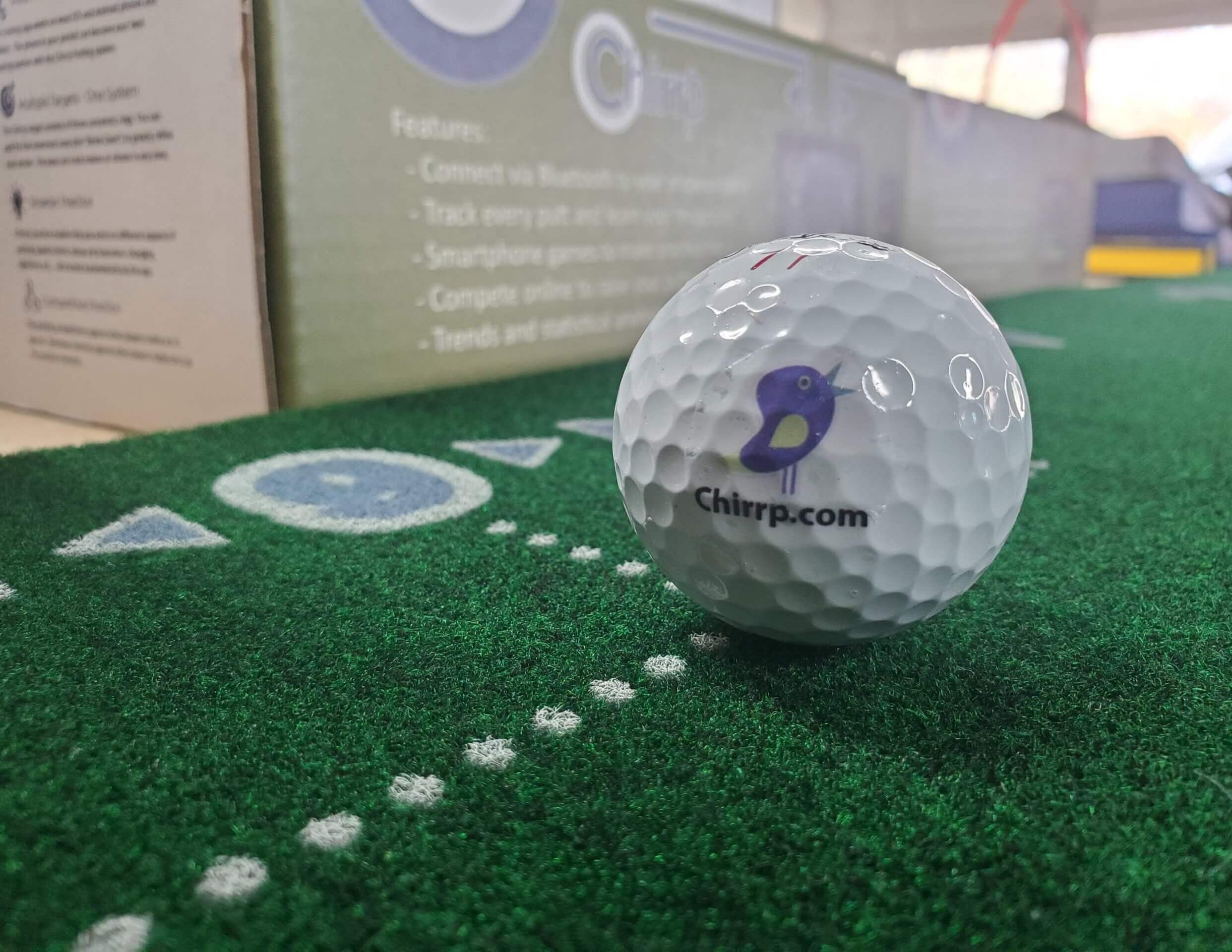 Chirrp Putting System
Our system is a quality product built to stand the test of time and look good in your space.
Chirrp
$229.99
$129.29
Chirrp Putting Base
Stimp 11 Carpet
Free Tracking App
Bluetooth Enabled
Online Games
Putting Analysis
Stimp adjustable from 6-12
Get in Touch
You can find us on Twitter, Facebook, Instgram, and YouTube. Click an icon below to follow one of our channels and keep in the loop. You can also email us a the link below.
Our Team
We're three golfers in Maine and one in California who want to get better. We hope you like our putting system and that it brings your game to the next level. It's working for us. We think it will for you as well.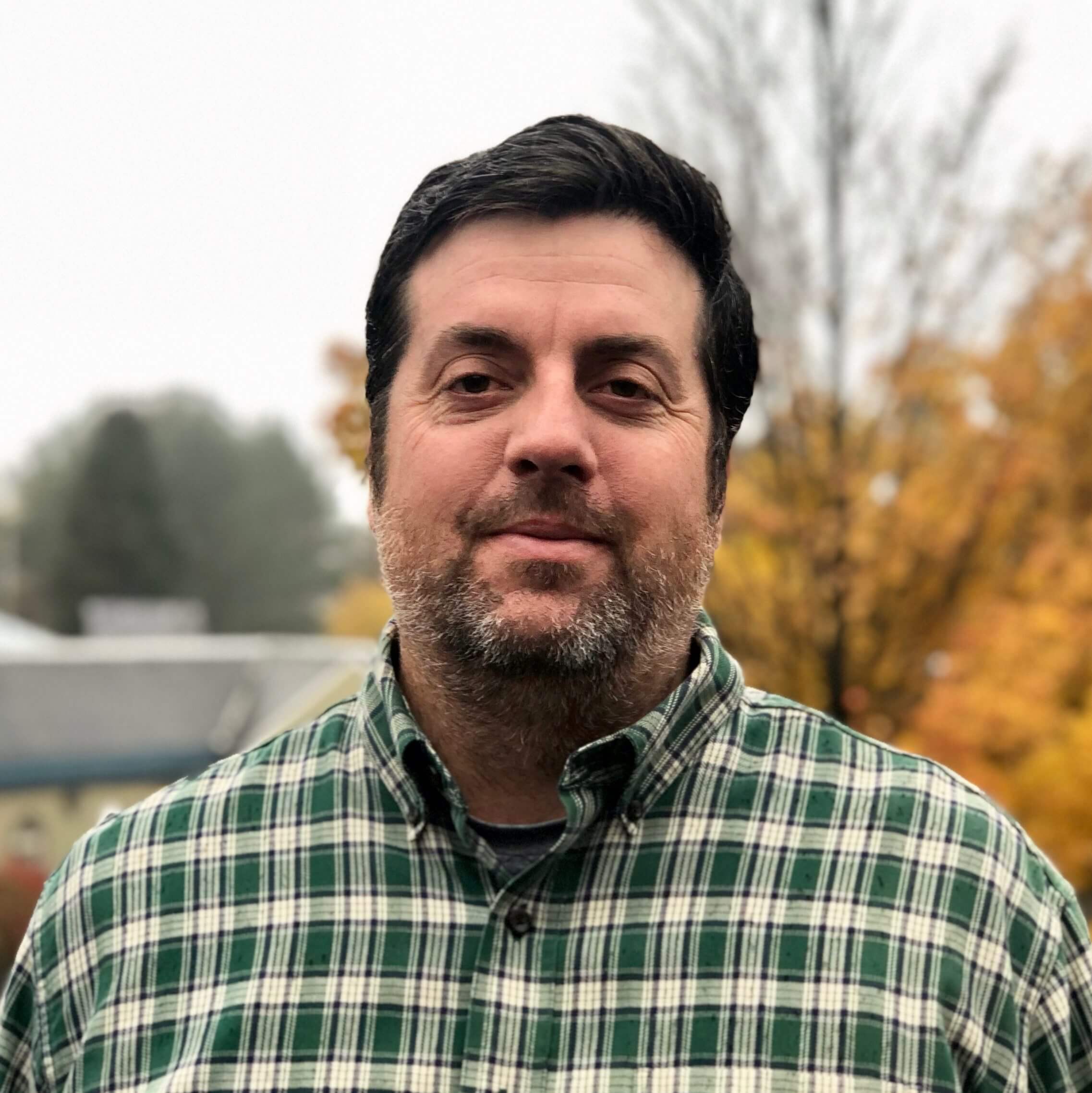 Nate Stone
Founder
Nate conceived the putting system idea and designed the software for connecting to the system and displaying the putting data.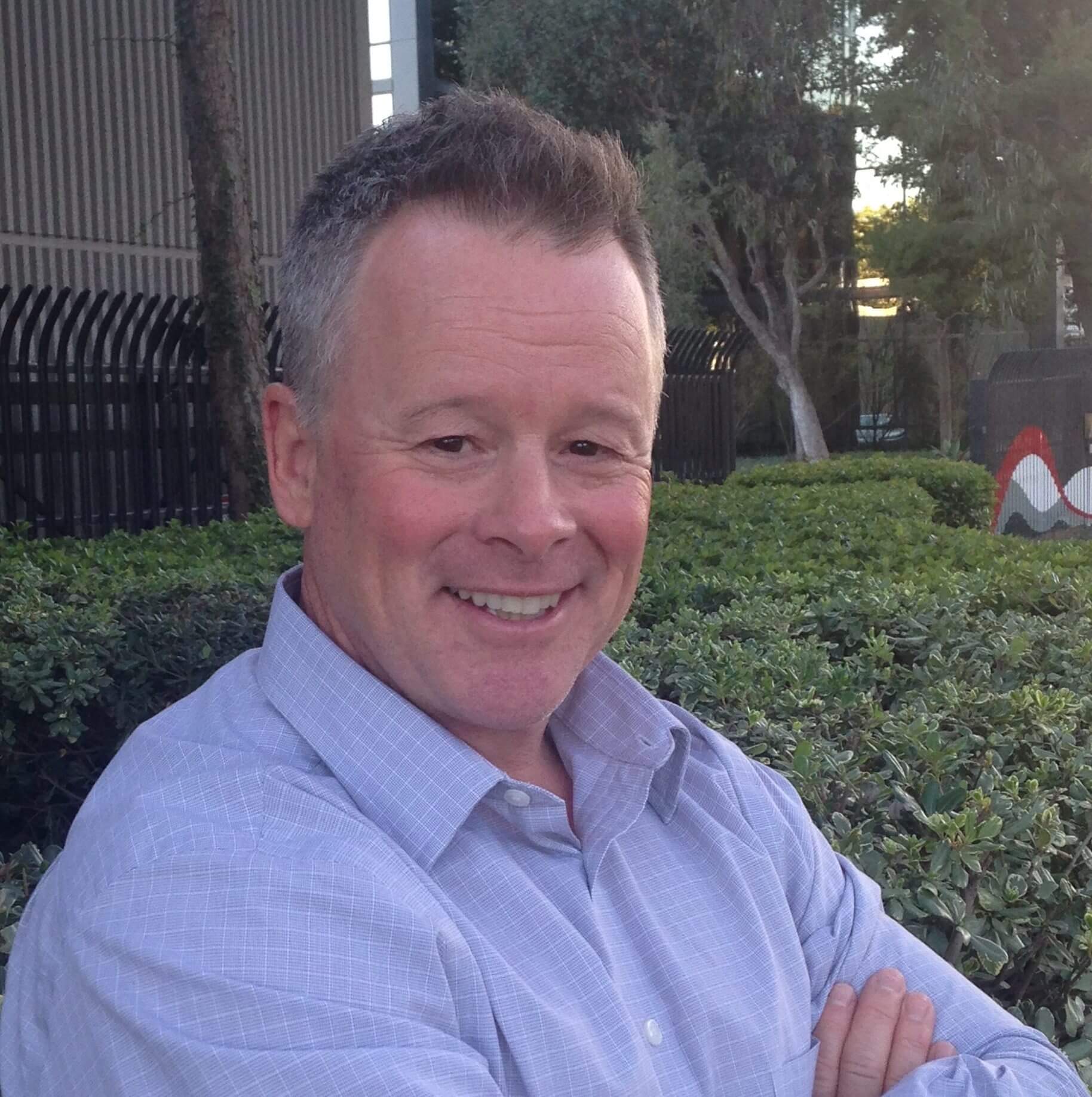 Gary Nolin
VP Sales
Gary brings a fantastic love of the game to our business as well as over 30 years experience in visual effects production and project management.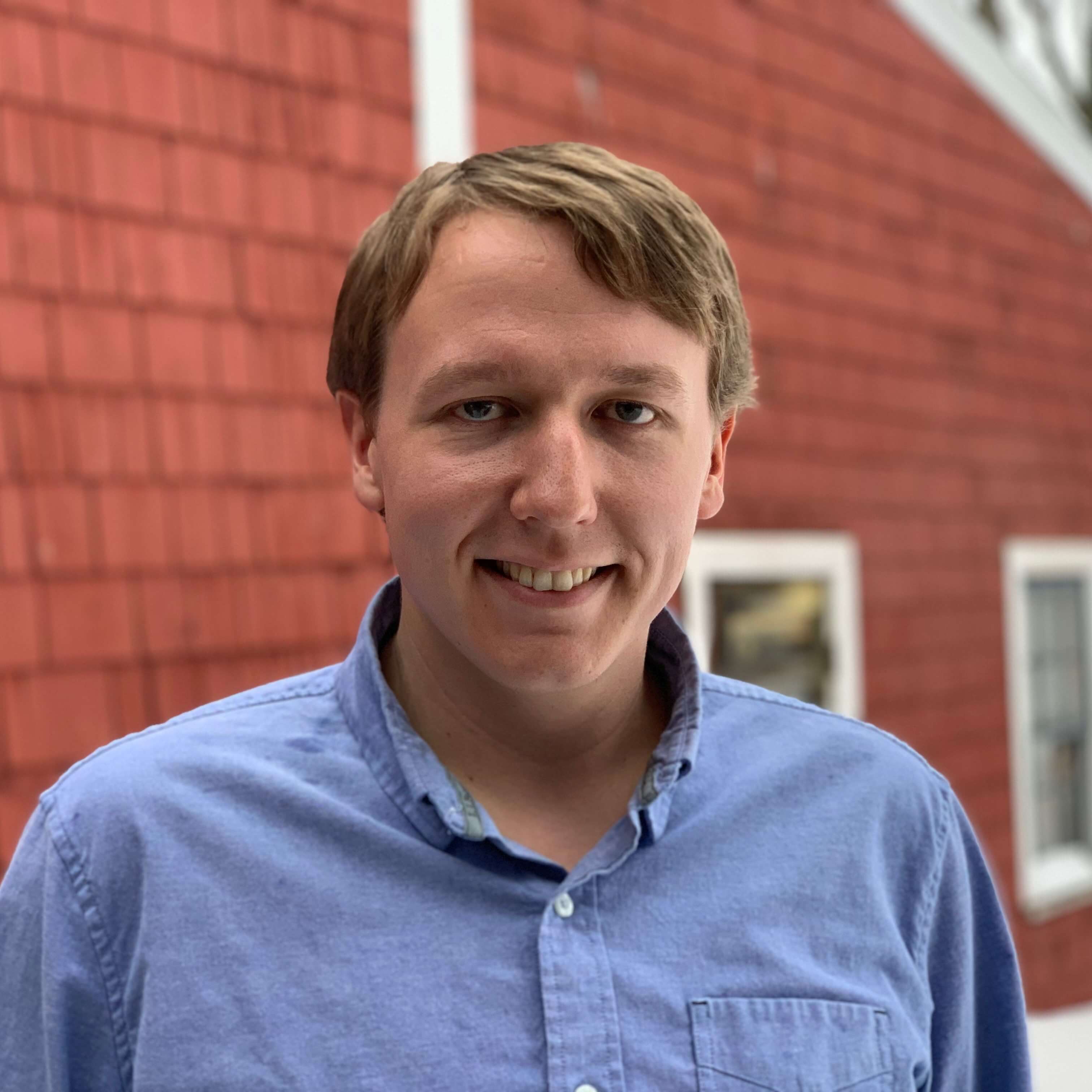 Sam Mosher
VP Engineering
Sam designed the electronics needed to track your golf ball and developed the API for statistics tracking and game control.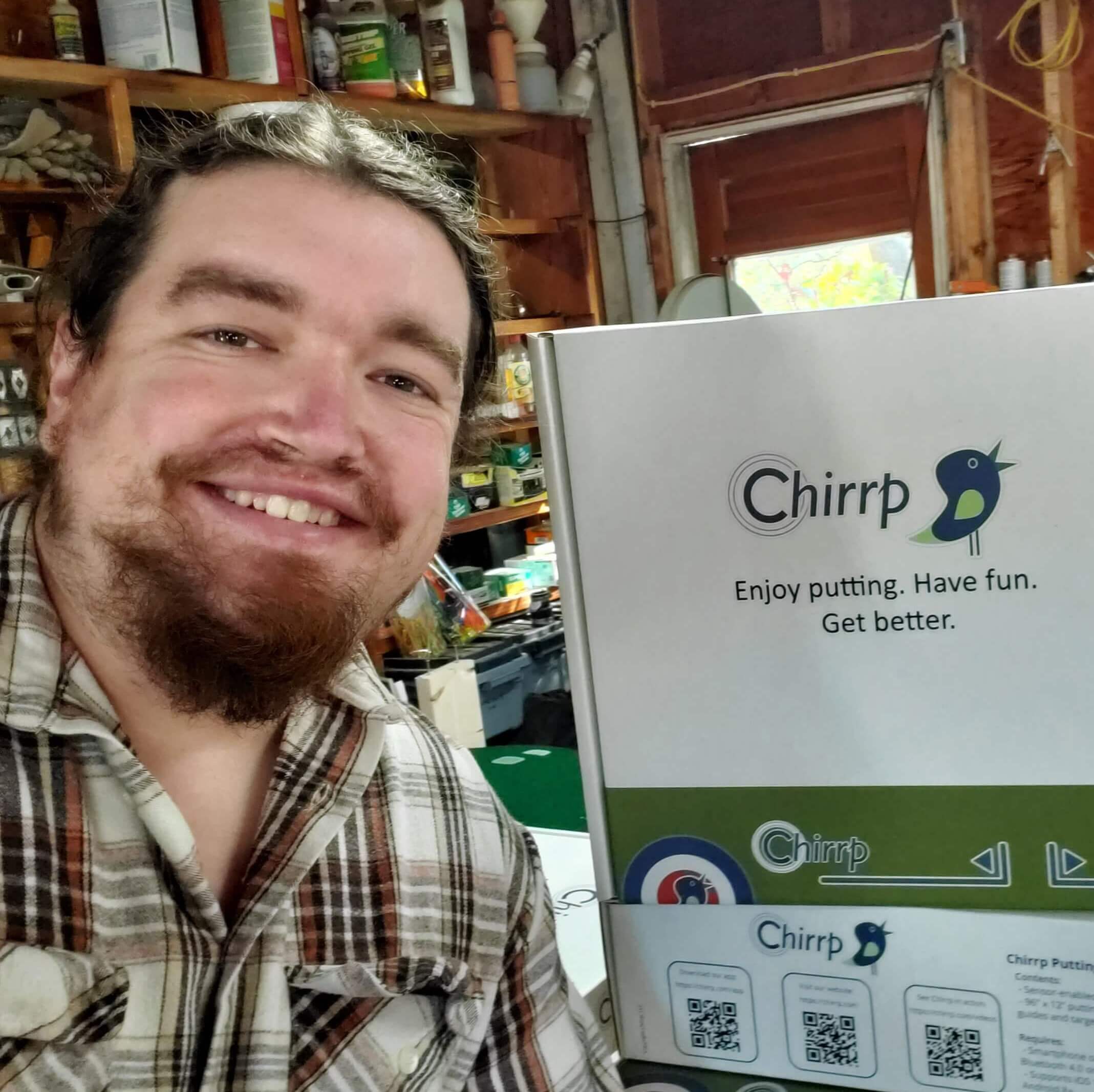 Kyle Joyce
Social Media and Manufacturing
Kyle works on web, video, and helps fabricate the putting systems.