Guaranteed to Improve Your Putting
Score 50 "Gongs" and
you'll save 2 strokes a round

or your money back

Chirrp teaches the two most important aspects of putting: starting the ball on line and precisely controlling putt distance. When you stop the ball on the Chirrp Birdie, you score a perfect 100 and the system plays a satisfying gong sound. We call that hitting a gong!
Hitting gongs means you're practicing, getting speed and line dialed in, and rapidly improving your putting. If you hit 50 gongs in the first 6 months you own a Chirrp and don't feel like you're improving, just let us know and we'll give you your money back (a free return shipping tag and a credit to your card when we receive it). 

Learn how to use your Chirrp and take the 50 Gong Challenge below.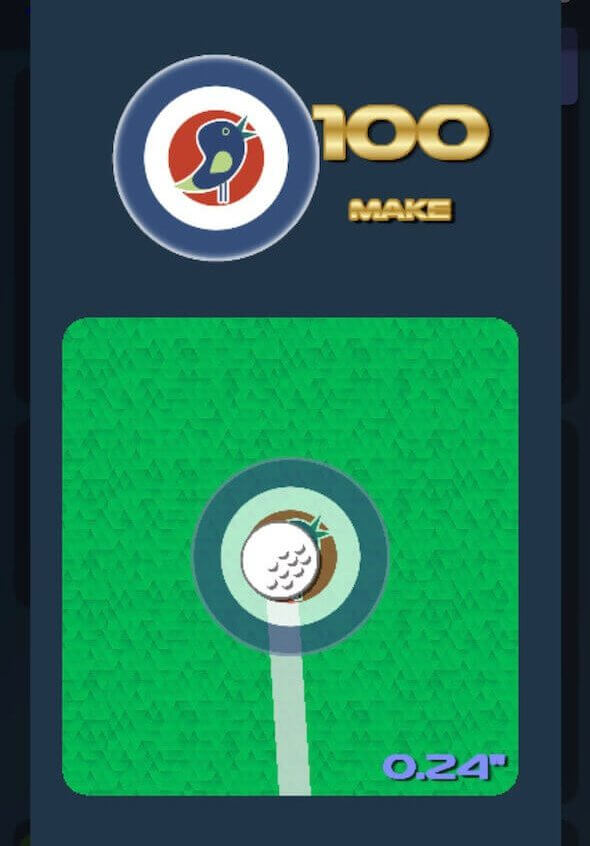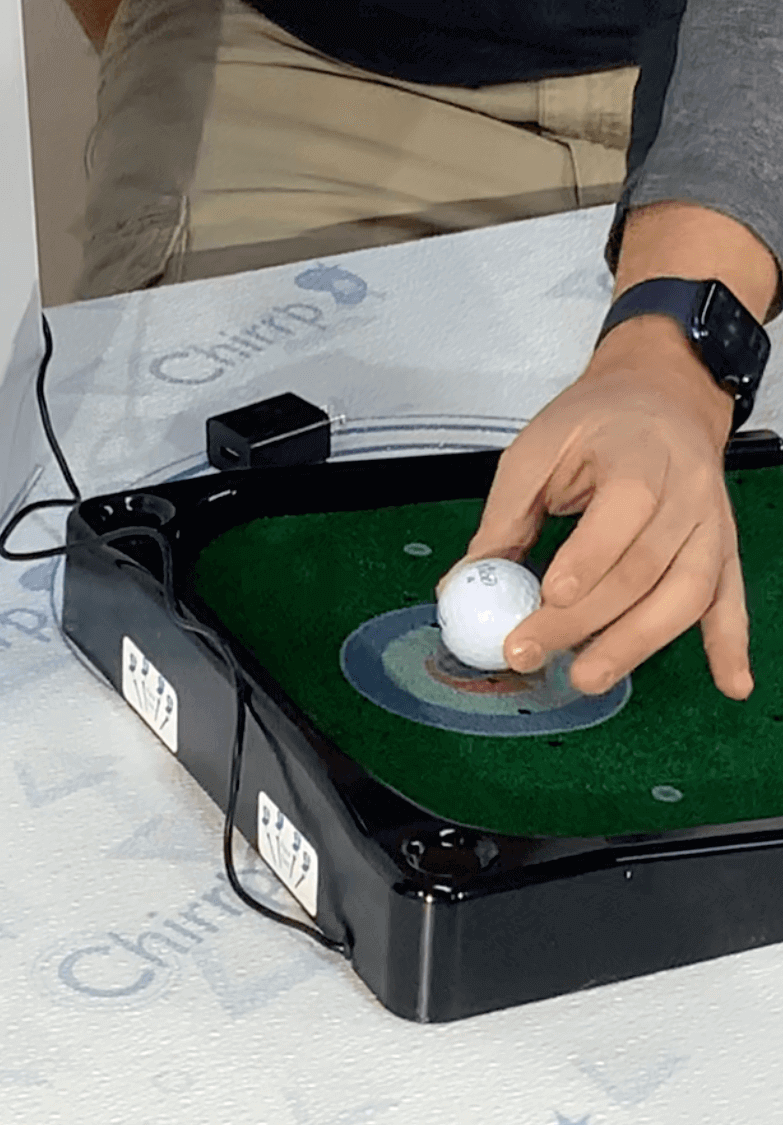 Use a Proper Setup
First, ensure your setup

matches your course

by setting your stimp

Stimp is the official measure of the green speed as defined by the USGA. Most greens run in the 7-9 range. A nice, private club may run 10-11. The Master's runs 12-14. Our mat rolls about 11-12 when flat on the floor.

To get the most out of your Chirrp, learn to set your stimp using the tee holders on the bottom of your Chirrp Base.
Ring the Gong!
What is a Gong?
Most practice putting mats focus only on starting the ball on your line. Chirrp teaches distance and line. When putts have break, there is only a small range of line and speed combinations that will put the ball in the cup. Stopping your putt on the Chirrp Birdie means you've hit the perfect distance and line – we score that a 100 and the app makes a gong sound. We score every putt to tell you how accurate your speed and line are on every putt you take.