Black Friday Sale – $100 off
Regular price $229.99 – now 45% off at $129.99 – Free shipping to the continental United States.
Guaranteed to Improve Your Putting
Score 50 "Gongs" and
you'll save 3-4 strokes a round

or your money back

Chirrp teaches the two most important aspects of putting: starting the ball on line and precisely controlling putt distance. When you stop the ball on the Chirrp Birdie, you score a perfect 100 and the system plays a satisfying gong sound. We call that hitting a gong! Hitting gongs means you're practicing, getting speed and line dialed in, and rapidly improving your putting. If you hit 50 gongs in the first 6 months you own a Chirrp and don't feel like you're improving, just let us know and we'll give you your money back (a free return shipping tag and a credit to your card when we receive your return). 

Learn how to use your Chirrp and take the 50 Gong Challenge below.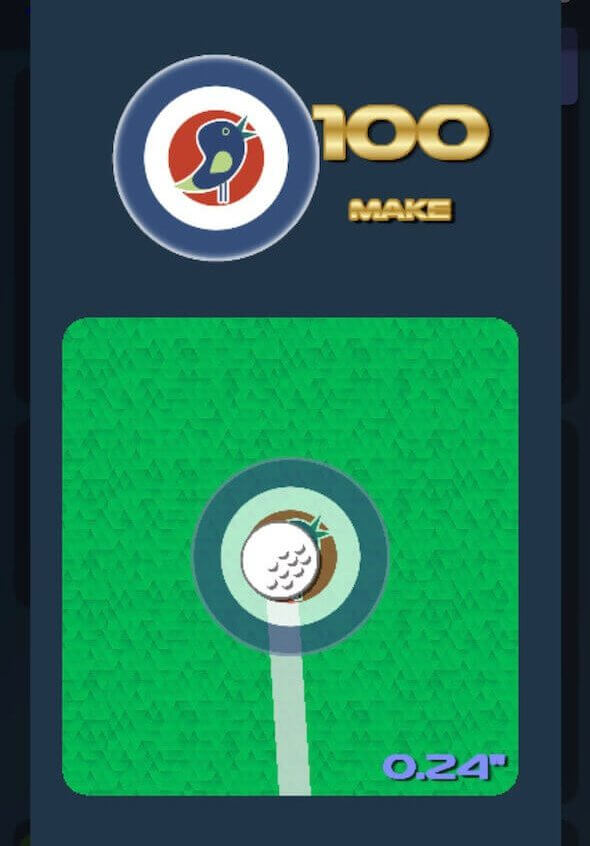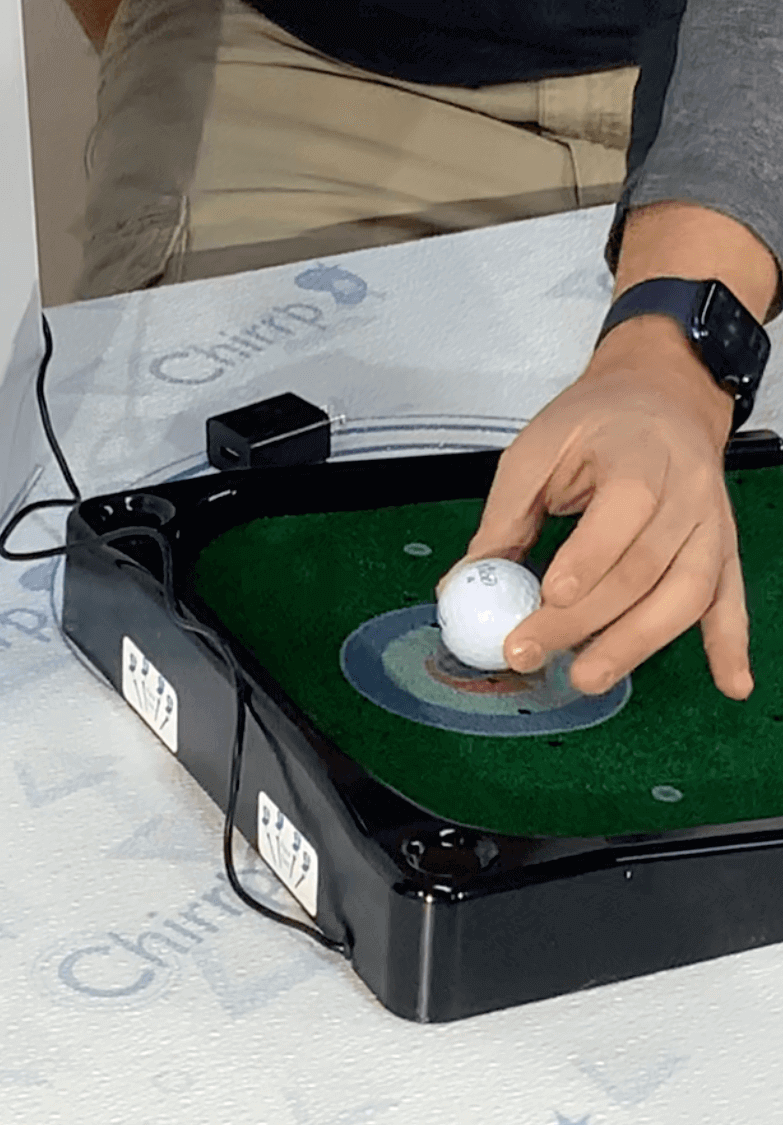 GAMES AND STATS
Chirrp's Daily30 games helps you stay in tune by practicing 30 putts from various distances every day.

Hurricane challenges you to make 8 putts in a row with an average score of 90.

You can also play duels in person or online.
READ ABOUT OUR GAMES
Use a Proper Setup
Ensure your setup

matches your course

by setting your stimp

Stimp is the official measure of the green speed as defined by the USGA. Most greens run in the 7-9 range. A nice, private club may run 10-11. The Master's runs 12-14. Our mat rolls about 11-12 when flat on the floor.

To get the most out of your Chirrp, learn to set your stimp using the tee holders on the bottom of your Chirrp Base.

Link: How to Set Your Stimp
Ring the Gong!
What is a Gong?
Most practice putting mats focus only on starting the ball on your line. Chirrp teaches distance and line. When putts have break, there is only a small range of line and speed combinations that will put the ball in the cup. Stopping your putt on the Chirrp Birdie means you've hit the perfect distance and line – we score that a 100 and the app makes a gong sound. We score every putt to tell you how accurate your speed and line are on every putt you take.
Get Your Chirrp System Now!
For Black Friday, Chirrp is on sale for 25% off.

Pick out your Chirrp today and start improving your putting. Your money back if you don't see improvment after hitting 50 gongs. Terms & conditions below.
Buy Now!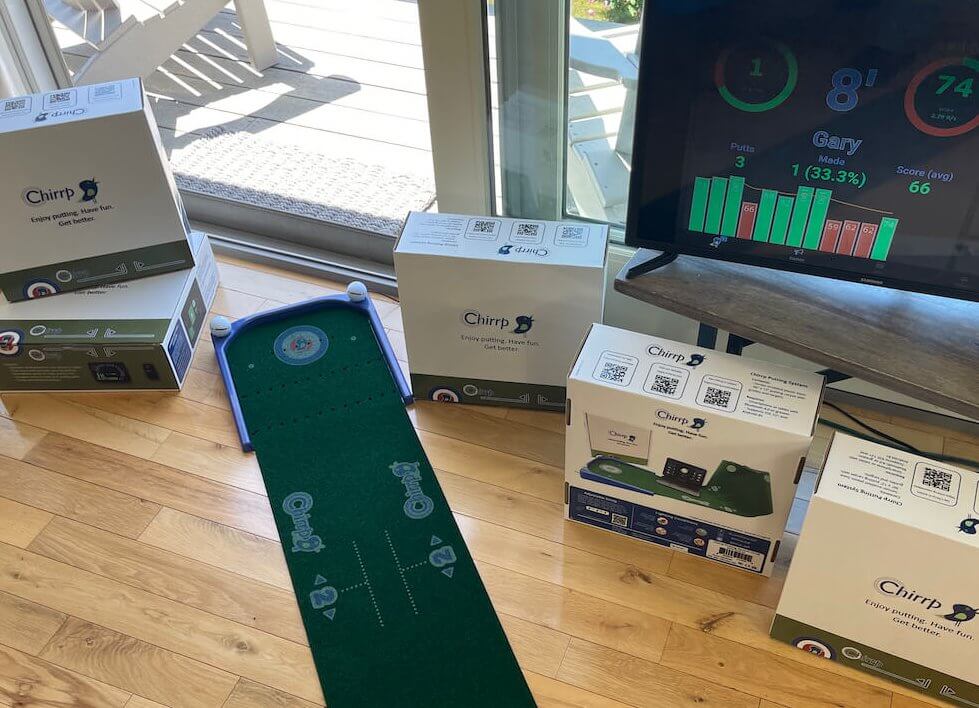 Terms & Conditions of the 50 Gong Challenge

*US residents only
Our goal is to help you become a better putter by making putting more fun and engaging. You do have to put out some effort though to see the results. We ask that you practice on your Chirrp enough to get 50 gongs (perfect scores of 100). This takes some time, but should be fun and you'll see the results on the course.

If you've putted 50 gongs in your first 6 months and aren't satisfied with your on-course results, simply email support@chirrp.com and include your username for your Chirrp account.
Once we receive your support request, we'll check to be sure you've achieved 50 gongs (it's all tracked in the app) and then we'll send you a return shipping label. It's best if you save your box for storage and in case of return. Once we receive your return, we'll refund your full amount to your credit card or via Venmo/Paypal.