To reset your Chirrp App password, start by clicking the "Players" icon if you are not already on the login screen.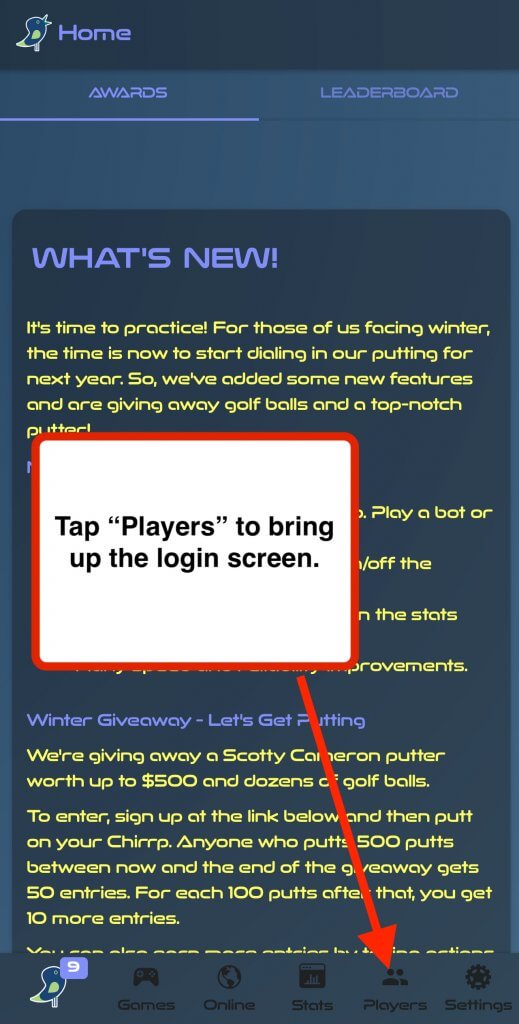 Once you get to the login screen, click the "forgot password" link: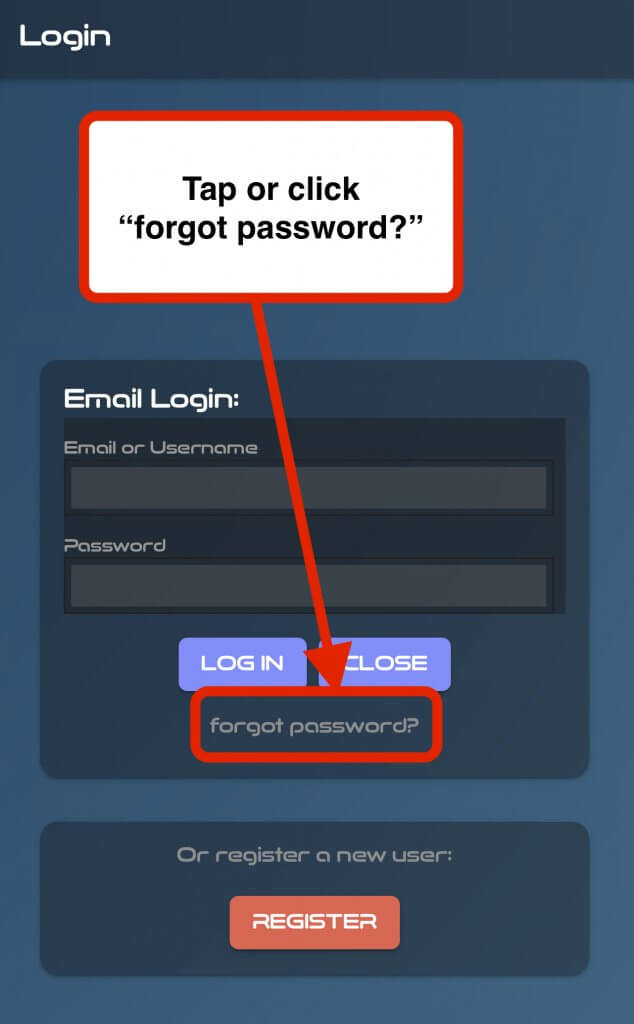 Enter your Chirrp username or the email tied to your Chirrp account: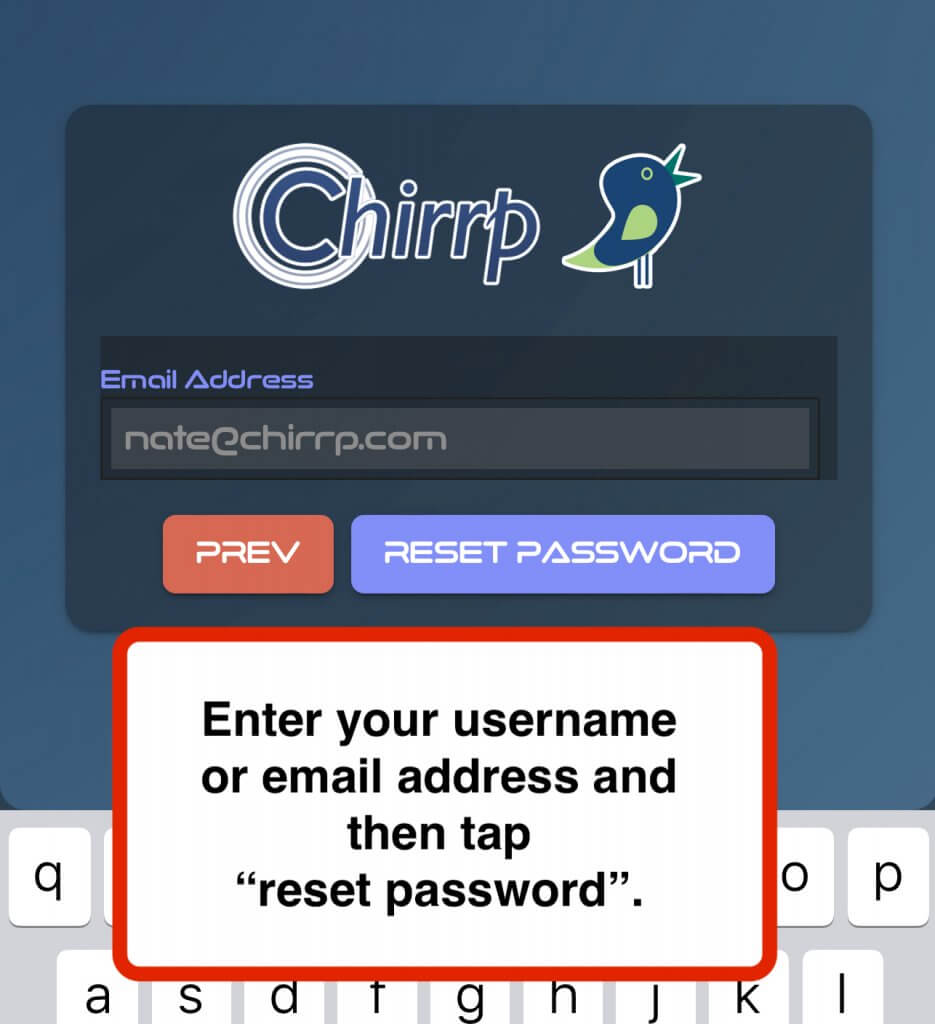 An email will be sent to your email address allowing you to reset your password. Click the link in the email to go to the "reset password" page. Below is an example of the email you will get.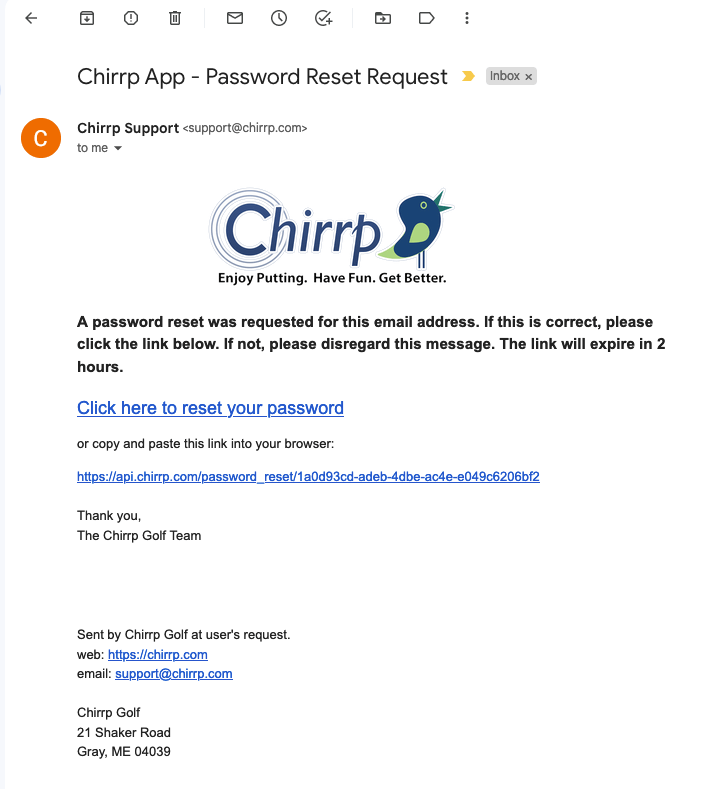 After clicking the link, you'll see a page like the one below. Make sure all of the red warnings are gone before hitting "update password".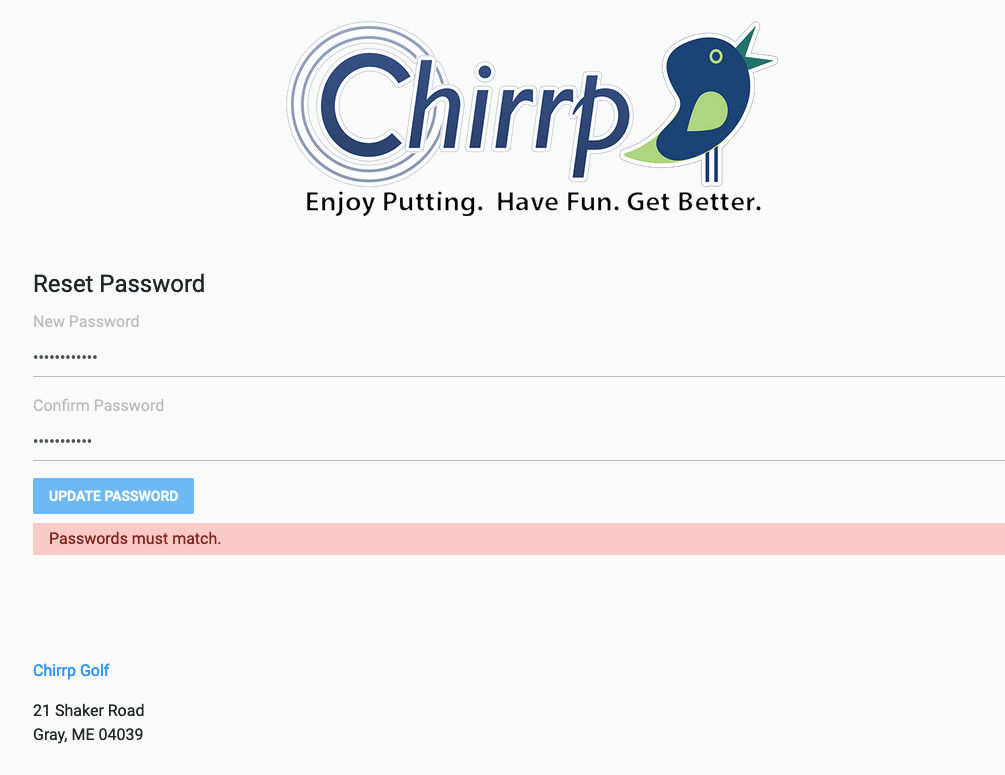 You should receive a confirmation like the one below. If not, please email support@chirrp.com for assistance.