The Leaderboard
We're hard at work on updates to the app. As part of this process we're developing new leaderboards and matchmaking capability for future online play.
Right now, though, you can see one of our leaderboards in action right here on the site. Here's a screenshot of the leaderboard: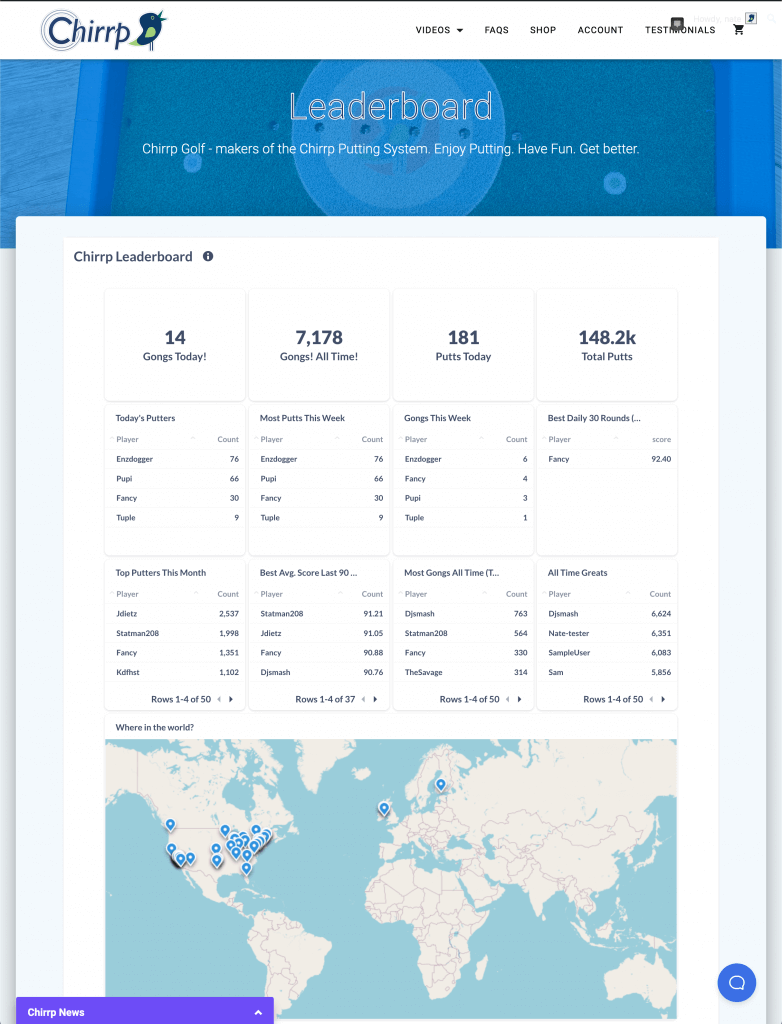 Most of these stats reset every day or every week (on Mondays). You can check this link (https://chirrp.com/leaderboard) as often as you like to see where you stand.
See if you can put up the top Daily 30 score for the week!
Last week's top score was 94.57 – fantastic!
How much are you putting? With your Chirrp, it's more than you were before and that means you'll be better when you hit the course.
Thanks a bunch and hit some Gongs!
–Nate and the Chirrp Team